Home
The Rotary Club of Hertford Shires
The Rotary Club of Hertford Shires is a local club based in Ware, Hertfordshire, UK. We are part of the world-wide Rotary organisation and the club is within Rotary District 1260.
Formed in 1997, we have remained a relatively small and mixed club of around 30 members.
We serve our local community and support international projects, in many different places around the world. We run annual competitions for schools essay-writing and Young Chefs, and our main fund-raising event is a Dragon Boat Race held on the River Lee in June each year. We also help our locality through a variety of activities including a Stroke Awareness campaign, various charity collections and "Lend-a-Hand" day.
Take a look at on our social media to see what we are up to!
Donations can be made here.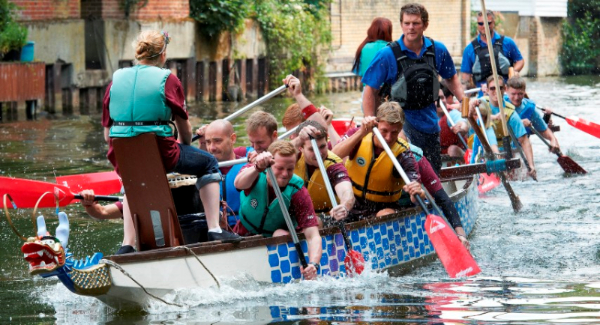 Due to the current restrictions as a result of the Coronavirus we have had to take the decision to cancel the Dragon Boat Race for this year 2020.
It is likely that we will hold this popular event again next year probably in early June 2021.